Mueller Cooling Systems / Plate Coolers / Bulk Tanks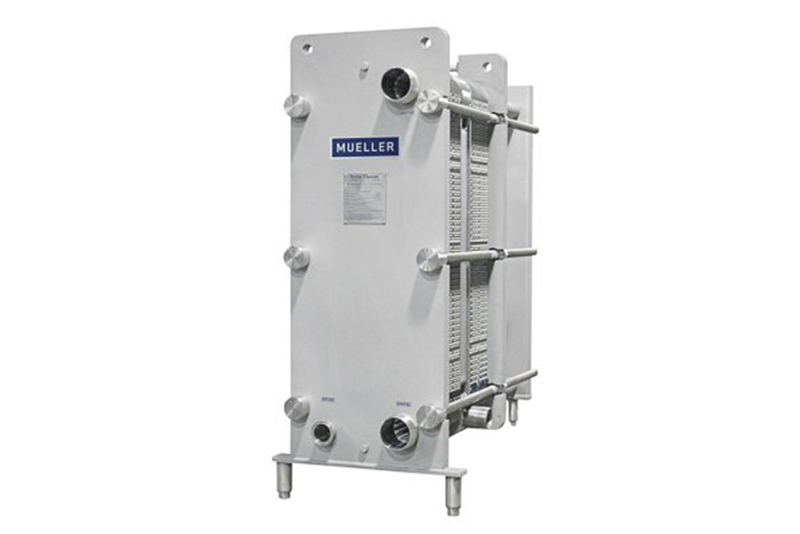 Accu-Therm® Plate Coolers
Our Paul Mueller Company plate coolers allow you to use your water supply to cut refrigeration costs. With the technology of our Accu-Therm® plate heat exchangers, your existing water supply can be used to precool warm milk before it goes into your milk cooler. The warmed water is then available for animal consumption at your dairy facility. Precooling milk reduces the time and energy needed to reach proper temperatures in your bulk tank by as much as 50%.

Our Accu-Therm® plate heat exchangers have a series of stainless steel plates compressed into a frame. The plates are separated by gaskets that form flow channels on opposite sides of each plate. Cool water flows down the channel on one side while warm milk flows up the other side. The milk's temperature drops as it transfers its heat to the cool water on the opposite side of the plate. The plate heat exchanger's design provides extremely efficient performance for fast precooling.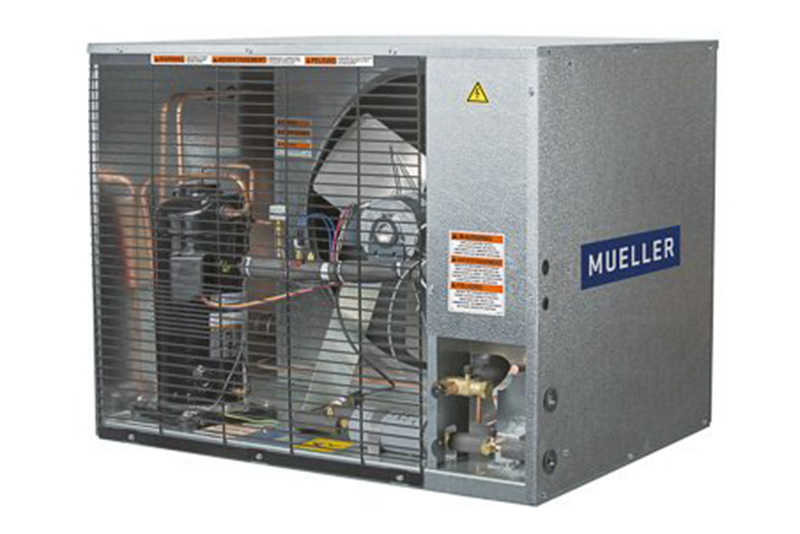 Refrigeration Units
In the mid-1990s Paul Mueller Company set out to build the perfect dairy farm condensing unit, and after years of testing and development, the E-Star refrigeration unit was introduced to the dairy industry.

Our E-Star units are specifically designed to handle the large temperature changes required to cool milk.They are manufactured with a true refrigeration compressor rather than an air conditioning compressor that has been adapted for dairy use and are designed for easy service. Electrical controls and valves are located for easy access, and an oil sight glass and fill port allows for easy changing of refrigerant oil to meet future HFC requirements.

With Paul Mueller Company E-Star refrigeration units, you can expect to outperform all other milk-cooling units in terms of reliability, efficiency, and value.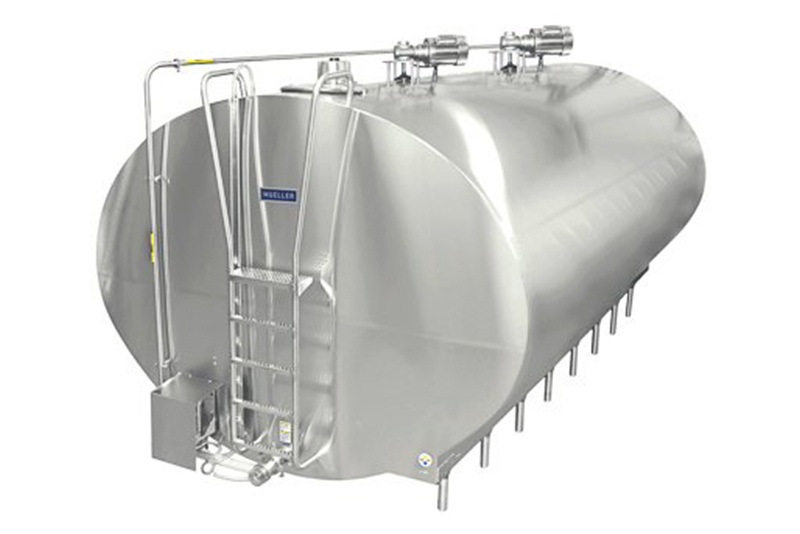 Milk Coolers/Bulk Tanks
Paul Mueller Company bulk milk tanks set the world quality standard. Dependable and durable, you can count on years of trouble-free performance, the lowest operating costs, precise temperature control, and a wide range of standard features and options.

We specialize in milk cooling and storage systems and meet or exceed world standards including 3-A and CSA. Our milk coolers are built from polished stainless steel for durability and ease of cleaning. They feature double-wall construction with spray foam insulation to maintain the proper cooling temperatures and also utilize our exclusive Temp-Plate® heat transfer surface for maximum cooling power and low energy costs.

Our bulk milk coolers are available in 15 models and 12 sizes from 400 to 8,000 gallons to suit the needs of small and large operations. They also come standard with heavy-duty agitators and automatic washing systems and can be adapted to your operational needs using the Mueller refrigeration and control systems which provide the most suitable range of features.